STUDIO A - EVENT SOUND SYSTEM
​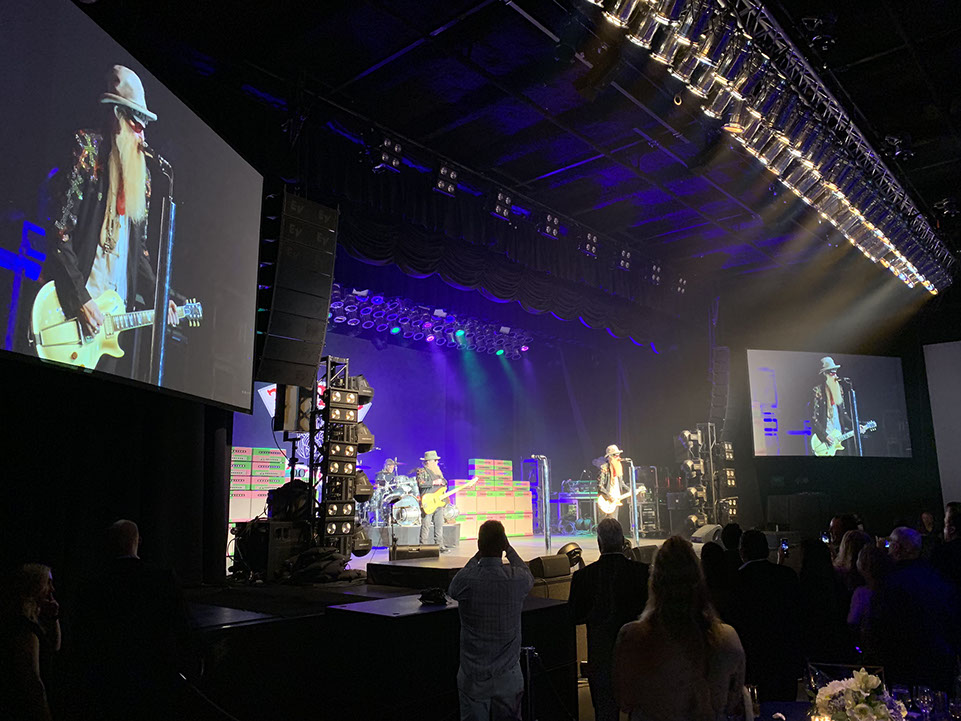 ​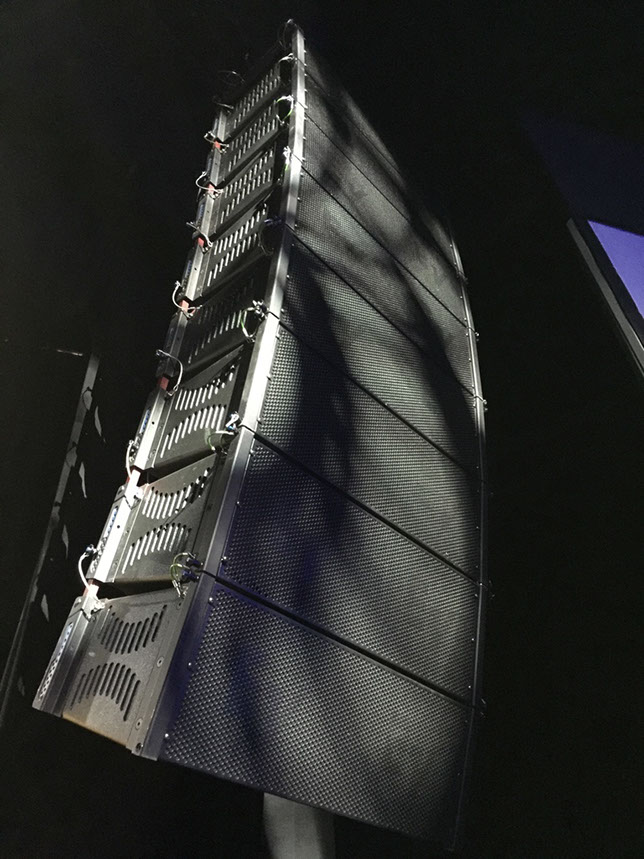 Electro-Voice Line Array Concert Audio System Specifications
Soundstage A Main Speaker System:
3-way stereo line array system with subwoofers
Console and Processing:
Behringer X32 digital mixing house/stage console (firmware version 2.10)
(1) S32 digital stage box
Electro-Voice IRIS-net control software (DSP control for TG7 amplifiers)
(1) dbx Driverack 260 for subwoofer crossover and processing
Monitor System:
6 discrete monitor mixes. Monitors are mixed from the FOH console. Separate monitor console available upon request.
Wireless Microphones: (14 Systems)
(2) G-50 Shure ULXD4Quad Receivers (8 total channels)
(8) G-50 Shure handheld transmitters (ULXD2 with K8B capsules)
(2) G-50 Shure beltpack transmitters (ULXD1)
(6) G-2 Sennheiser ew300 Series Receivers
(4) G-2 Sennheiser handheld transmitters (3 x Sennheiser 835 capsules, 1x 865 capsule)
(4) G-2 Sennheiser beltpack transmitters
(4) Audio Technica AT898 cardioid lavalier microphones
(2) Sennheiser MKE2 omnidirectional lavalier microphones
(2) Sennheiser ME 2 omnidirectional lavalier microphones
(2) Sennheiser HSP2 omnidirectional headset microphones
Podium Microphones:
(2) Audio Technica AT857
Vocal Microphones:
(3) Neumann KMS 105 Black
(3) Shure Beta87A
(1) Shure SM58s (w/ switch)
Instrument Microphones:
Direct Boxes:
(2) Radial JDI Duplex 2-channel direct box
(2) Whirlwind EDB1 direct box
Intercom: (please see full intercom system under multi-camera)
( 1) - Clearcom FreeSpeek II Wireless Intercom, 4 antenna system
(15) - Clearcom FreeSpeek II Wireless 5 Channel Beltpacks
( 8) - Cabled Clearcom Single Channel Beltpacks (Located at FOH)
(24) - Cabled RTS Two Channel Beltpacks (As needed)
TO START COMMUNICATIONS