LIKE A FINE TUNED MUSICAL INSTRUMENT
CREATIVELY POWERFUL
FILM, BROADCAST AND THEATRE CROSSOVER TECHNIQUES
MANAGED BY BRIAN BARNETT
barnett@fremontstudios.com
​
PANASONIC UHD VARICAM LT 4K 35MM
CINE CAMERA FIBER OPTIC SYSTEMS
OPTIMIZED FOR LIVE PRODUCTION
6-8 VARICAM LT CINE-LIVE PL MOUNT 4K CAMERAS
FIBER & WIRELESS VIDEO/IP 3G TRANSPORT
LIVE COLOR GRADING
FUJINON CINE PL MOUNT 4K ZOOM LENSES AND PRIMES
MULTI-TRACK SOUND RECORDING - LIVE 5.1 MIXING
HYBRID BATTERY POWERED
NATIONWIDE TRAVEL
​
A "LEARJET" IN LIVE CAMERA FACILITIES
Taking advantage of the latest in 4K UHD cinematic camera technology this
all new 2021 world class production unit was designed and built
as compact, systems versatile and highway lightweight as possible.
​
TWO MERGING TECHNOLOGIES
multi-camera "live broadcast" systems with
"film style" UHD digital cine cameras and lenses.
.
​
IN OUR SEATTLE SOUNDSTAGE OR NATIONWIDE
all outboard technical production equipment e.g., microphones, monitors, etc.,
are fiber optic input/output interfaced allowing unlimited set distancing.
​
DESIGNED SPECIFICALLY FOR LIVE PRODUCED
ENTERTAINMENT ACQUISITION AND BROADCASTING
Studio Production - Theatre - Comedy - Concerts - Fairs - Festivals - Events
_________________________________________________________
​
CAMERA TRUCK
Kenworth T-370 Tractor
On location Camera and Lens systems preparation, build and maintenance.
Paccar PX-9 350hp diesel engine.
Allison 3000 HS Transmission.
Air Brakes - Air Suspension.
12,000 watt Cummins/Onan commercial diesel generator for production backup power.
Lift-gate - Tail compartment, camera/lens assembly, sound equipment storage.
Center compartment with curbside door entrance. Client overflow suite / universal production operations.
Forward compartment, driver private sleeper area with cab access. Allows for comfortable and efficient long-haul commutes across the country.
​
PRODUCTION UNIT
LIVE PRODUCTION / ENGINEERING / RECORDING
HYBRID/14 HR. BATTERY POWER
Unit A Trailer has complete live video and audio production facilities, including an on-board DC/AC battery backup system that can deliver up to 14 hours of technical power. The system, intended for backup in-case of grid or generator power failure, is also ideal for early setup and after production when facility provided power can be questionable or not available.
For standard operation both units require a small single service of cam-lock supplied, single or three phase, 240v/100 amp AC. Units carry cine style, GFI circuited, TPD boxes and necessary cable for unit power distribution.
Battery inverter system, DC/AC 60ah, provides technical equipment only.
Technical equipment power load, with 8 cameras, averages 24ah or less.
HVAC system consists of two interior integrated, 22ah, rooftop units.
Technical and HVAC power load, combined split phase total, is 68ah.
Trailer production unit solo dimensions: 8' wide x 26' long x 10'.5" tall.
GVW is 9,999 lbs. Total loaded weight is 8,440 lbs.
B-UNIT

Kenworth Tractor, class B CDL compliant, 33,500 GVW.

Average loaded weight is 26,100 lbs.
Included; Cummins/Onan commercial diesel generator for backup off-grid power:

12,000 Watts, 240Vac 60ah per 120V leg, supplies all technical and HVAC power requirements of both units.
Diesel fuel is supplied from highway, 100 gallon, fuel tank.
Generator is extremely quiet and unseen, operates from drivers side forward belly box.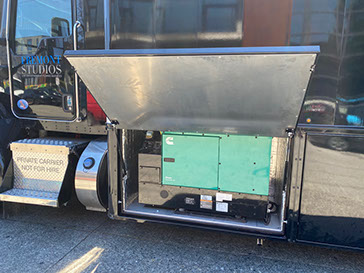 Camera Support Truck is 8' wide x 31.5' long, add additional 8' for lift-gate operation. Total overall truck length with lift-gate in horizontal-up position 36'5".
Combined truck & trailer highway driving length 52.5'.
Parking requirement (combination in-line working) 60.5'.
GENERAL DESIGN - UNITS A & B
Black exterior color, including the roof, allows for stealth parking.
Split unit design allows for venue size scaling.
City street parking requires no special permitting.
Meets public indoor safety regulations.
_________________________________________________________
​
24 Input - 3ME Video Switcher
3 Full MEs & 4 built-in floating MiniMEs,
equivalent to a 7ME switcher with 20 key channels.
SYSTEM OPERATES 3G 1080P @ FREQUENCY 59.94
WITH ALL CINEMATIC OPTICAL FRAME RATES, 2-60, AVAILABLE.
12/3G 1080 Progressive - 59.94fps
40x40 12/3G Router / 72 12G cabled patchbay

112 combined distribution system pathway.
_________________________________________________________
​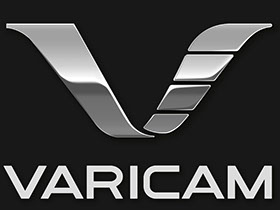 PANASONIC S35
DIGITAL CINEMA CAMERAS
with Variable Sensor Frame Rates
​
EIGHT VARICAM LT S35 CINELIVE 4K CAMERAS
NATIVE 4K Super 35mm MOS HDR/UHD Image Sensor
with Variable Sensor Frame Rate Control.
CINELIVE VIDEO SIGNAL IS SET TO 3G 1080p 59.94.
Unit is setup for 8 Varicam LT Cameras + (up to) 12 - Panasonic Lumix

BGH1

4K/3G Box Cameras. (current BGH1 inventory is 3)
All cameras record internally 4K with remote roll control.

(Please note) When recording on-board camera P2, show switcher tally is overridden by camera record tally. (on camera only)

3G Live camera outputs, (ISO & Switchable), are recorded with (up to) 18 Atamos Shogun Studio recorders set to 3G in mobile unit. (See below)
Mobile Unit/Cameras operating system frequency is 59.94p / 3G. (1920 x 1080 Progressive Scan)
Camera Sensor fps, (Image Frames Per Second), is variable 2 - 60 (Live)
Camera Sensor Frame Rate "the Varicam look"
60/59.94 fps - Live Video/Gaming/Sports, (no motion blur)
30/29:97 fps - Broadcast Interlaced Look (slight motion blur)
24/23.98 fps - Cinematic, (standard "Film Look" motion blur)
Everything else - Artistic Motion Effect

Shutter Speed [deg] mode: 1.0 deg to 358 deg (0.1 deg step)
(sec) mode 1/24 sec. to 1/250 sec. (for 24fps)
4096 x 2160P (4K UHD Letter boxed)
3840 x 2160P (4K UHD 16X9)
2048 x 1080P (2K HD Letter Boxed)
1920 x 1080P (3G HD 16x9)
Dual ISO: 800 and 5000 (light sensitivity)
Exposure latitude 14+ stops in V-Log.
Native 800 Base: adjustable 200 to 4000

(Industry Standard)

Native 5000 Base: adjustable1250 to 12800

(unique only to Varicam)
Optional
6 Studio setup configurations.
4 Hand Held setup configurations.
DUAL IN-CAMERA 4K CODEC RECORDING
4K REC: 709 or V-log record with live V-Log LUT coloring in unit for switching.
Express P2 Card- In-camera recorder.
Recording Format P2 (Main Recorder)
AVC-Intra4K422 (148min), AVC-Intra4K-LT, AVC-Intra2K444, AVC-Intra2K422, AVC-Intra2K-LT, AVC-Intra444,AVC-Intra422,AVC-Intra-LT, AVC-Intra100, ProRes 422 HQ, ProRes 4444
SD proxy - In-camera memory card recorder:
Primary Express P2 recording data is used to create master deliverables while the proxy recordings are used for viewing or off-line editing. The file name and time code of each file will match exactly.
1-card (512GB Express P2, and SD 124GB) supplied per camera for immediate transfer after show.
Cards are not available to carry away at end of show without prior arrangement.
_______________________________________________
PANASONIC LUMIX BGH1 CINEMA 4K BOX CAMERA
4K / 3G Live SDI output - put it anywhere.
Duel ISO - you can even put it where the light don't shine!
​
INVENTORY: 3
WEIGHT: Approx. 545 g / 1.2 lb (Body only)
SENSOR: Micro Four Thirds System
DIMENSIONS (W X H X D): Approx. 3.66 x 3.66 x 3.07 inch (excluding protrusions)
LENS MOUNT: Micro Four Thirds mount - adaptable to PL
RECORD: 4K internal w/timecode - SDI / Fiber 3G live output at mobile unit.
AC/BATTERIES: Panasonic VW-VBD Series
TILTA CAGE with Atamos 5" 4K Viewfinder/Recorder
DJI RONIN-SC Gimbal Stabilizer (Teradeck 3000XT. (2500 ft. range)
_______________________________________________
3G RECORDERS/SERVERS
​
Atomos Shogun Studio and Studio II recorders
12 VIDEO RECORDERS

10 are

located at VC/LD Station, 8 double as camera/ISO monitors, with 2 line cut/program . (2 of the 12 are Shogun Studio II located at TD position, lower doghouse 15 &16, for whatever.)

Industry standard Apple ProRes and AVID DNx codecs.
Audio In/Out @ 48K -12 channels embedded each machine. (Also see Sound section below)
Media, SSD 2.5" (standard 512Gb)
1-512 GB record drive supplied per record source
Media manager is required on complex productions. Drives are not available to carry away at end of show without prior arrangement.
ProVideoPlayer 3 Media Server
MacBook Pro Server
5 Channel Output
_______________________________________________
ZOOM LENSING
Super 35mm - PL MOUNT
standard ON-BOARD inventory
Unit LENSING DESIGN IS FOR STUDIO, THEATRE, ARENAS and stadiums
key lenses are BASED ON 80' - 120' to stage
​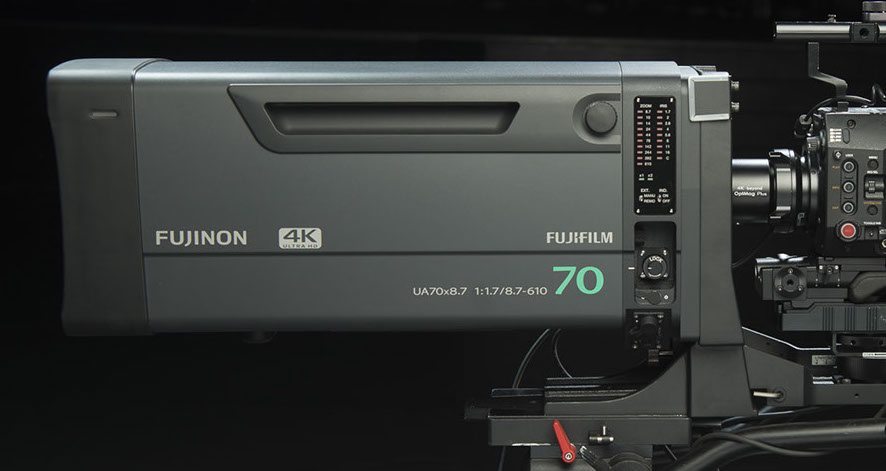 Full studio servo motor operation with 9" monitor, tally and return video.
70 x 1 zoom range.

100 ft. / 1500mm ( Will shoot a ring on a finger. )
100 ft. / 1000mm ( Will shoot a tight head shot. )
​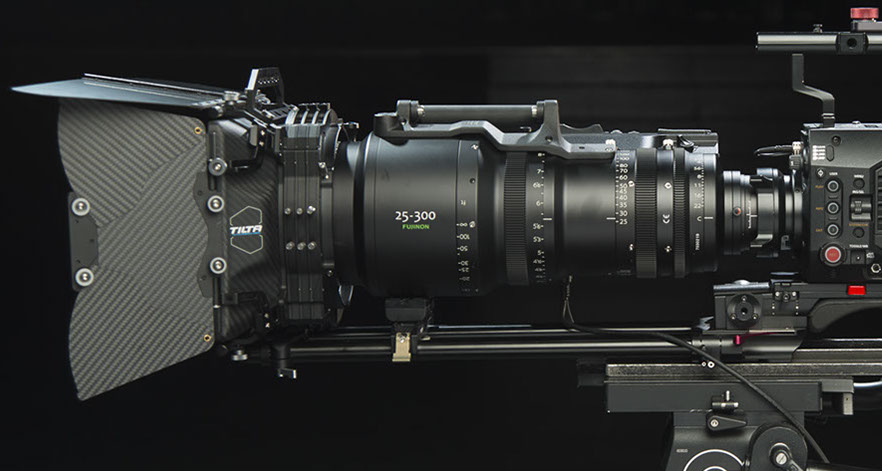 2- Fujinon Cine 4K Cabrio PL 25mm - 300mm

T 3.5 (25-273mm) @ 800 ISO

T 1.4 (equivalent) @ 5000 ISO

Weight 22 lb. includes motor.
9 iris blades.
Fujinon studio servo/motor drive operation with 9" monitor, tally and return video and rear controls.

12 x 1 zoom range.

100ft @ 300mm (Generally will shoot knee to head shot.)
2-Fujinon Cine 4K Cabrio PL 20mm -120mm

T 3.5 @ 800 ISO
T 1.4 (equivalent) @ 5000 ISO
No T drop.
Lightweight 4.3 lb
9 iris blades.
Fujinon studio servo/motor drive Hand Held operation or with 9" monitor, tally, return video and rear controls.
6 x 1 zoom range.
Fujinon Cine 4K Cabrio PL ZK19mm - 90mm
Not standard inventory on request only.

PL Mount
T2.9 @ 800 ISO
No T drop.
Lightweight 6.28 lbs
9 iris blades.
Hand Held servo/motor operation with tally and return video.
4 x 1 zoom range.
Fujinon Cine 4K Cabrio PL ZK14mm - 35mm
Not standard inventory on request only.
PL Mount
T2.9 @ 800 ISO
No T drop.
Lightweight 6.39 lbs
Hand Held servo/motor operation with tally and return video.
9-iris blades.
2.5 x 1 zoom range.
2-Canon Cine S-35 EF CN-E 18mm - 80mm
____________________________________________
PRIME LENSING
CREATIVELY POWERFUL
Possibly the only live multi-camera mobile unit setup like this in the country/world.
Cine Prime Lens Remote Iris Shading Control
INVENTORY 1
Cmotion Broadcast Camin Hirose 12pin interface with CForce mini motor allowing Cine Prime Lens, S-35, PL Mount, remote Iris control from camera shading station.
Follow focus will require assistant camera technician.
Works with ABonAir Wireless and Multi-Dyne Fiber systems.
​
Rokinon Xeen Cine Prime PL Mount
(Standard Inventory)
ALL lens inventory IS adjustable as required for lensing of the show.
_______________________________________________
SURROUND MONITORING
SOUND BOOTH
LIVE 5.1 MIXING
64 TRACK RECORDING
​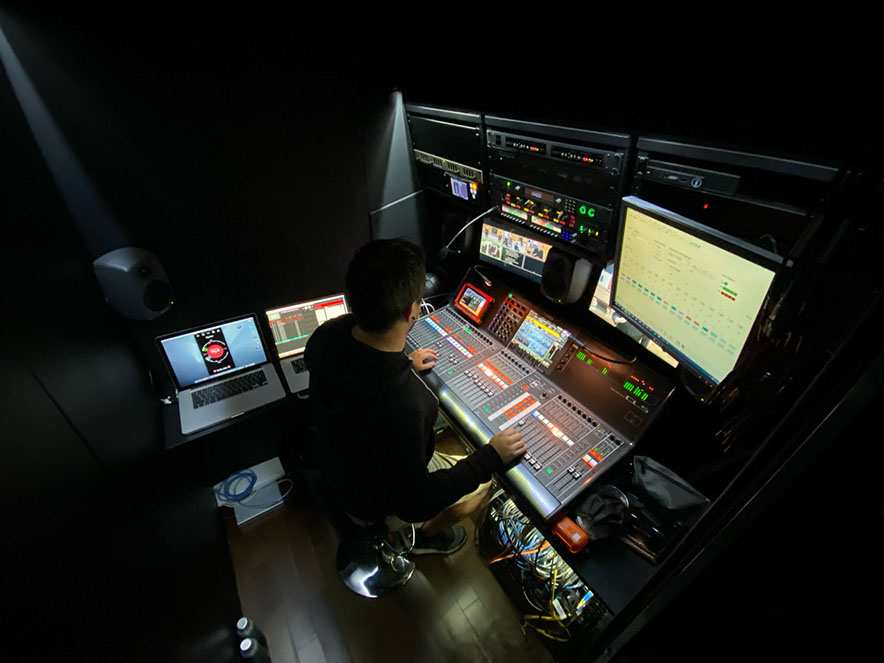 ​
Double sheet exterior/interior aluminum skin, thermal foam filled.
Aluminum, 1"x1" stud framing.
Spun fabric insulation.
Aluminum / Wood, sandwiched layer, of "sound deadening material", (bio friendly version of lead).
Wood interior layers upholstered with foam and stretched automotive leather - black skin finish.
Dante Digital Audio Network.

Number of (Dante) Digital I/O Channels 64 in / 64 out
Unit travels with 1 Rio 3224-D2 digital remote I/O station with 2-1000ft fiber cable links, one for redundancy.
Mix Buses, 24.
Input Mixing Channels, 72 mono + 8 stereo.
SOUND DEVICES 970 Dante 64-Track Recording
​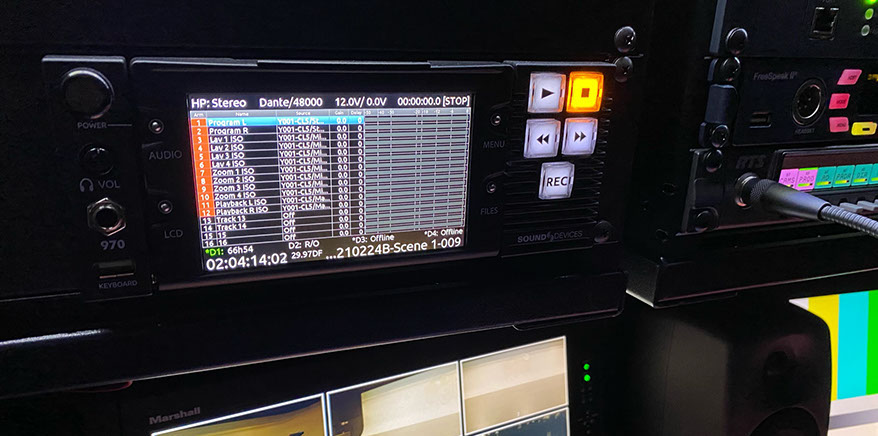 136 channels of digital connectivity Dante / MADI / AES/EBU
64 channels Dante
64 channels MADI
4 redundant solid state recording bays
96 input/output analog patch-bay.
All inventory microphones as needed are included in unit package pricing.
INTERCOM
WIRED-WIRELESS-GLOBAL
RTS AND CLEARCOM Matrix Intercom Systems
8 - 16 channel programmable user stations in unit.

Audio, AD, Producer, Director, TD, Video, Lighting, FOH
15 - RTS Two Channel Wired Beltpacks.
4 channels IFB interrupt, located on Producer/Director/AD user stations.

4 Wired IFB Bodypacks.
1 Shure PCM 900 Wireless Monitor System.

P9T Transmitter and PR9A+ Wireless Bodypack Receiver.

Stage Announce, located on Director/AD user stations.
David Clark "Loud environment" headsets for camera operations.
Connects Globally over WIFI and Cellular

Self-Hosted Server Version

Intergrates with RTS Oden via DANTE

2 Party-Line Channels and Program between the two systems.
____________________________________________
Fiber IP CAMERA CONTROL
LIVE COLOR GRADING
​
PANASONIC HRP1000 ROP's Remote Operational Panels
Full camera menu operations

Lens iris control
4K and proxy in-camera record roll control.
Viewfinder tally
Viewfinder return video.
6 MULTI DYNE SILVERBACK SMPT Fiber Transport
3G SMPT Fiber video/ IP data to/from cameras.
Provides power for camera system including external monitors and other 4K raw outboard recorders.
Fiber transport does not include intercom (See Intercom in Sound section)
Unit carries 4,000 ft. of SMPT fiber camera cable. (More Available)
_______________________________________________
WIRELESS IP CAMERA SYSTEM
​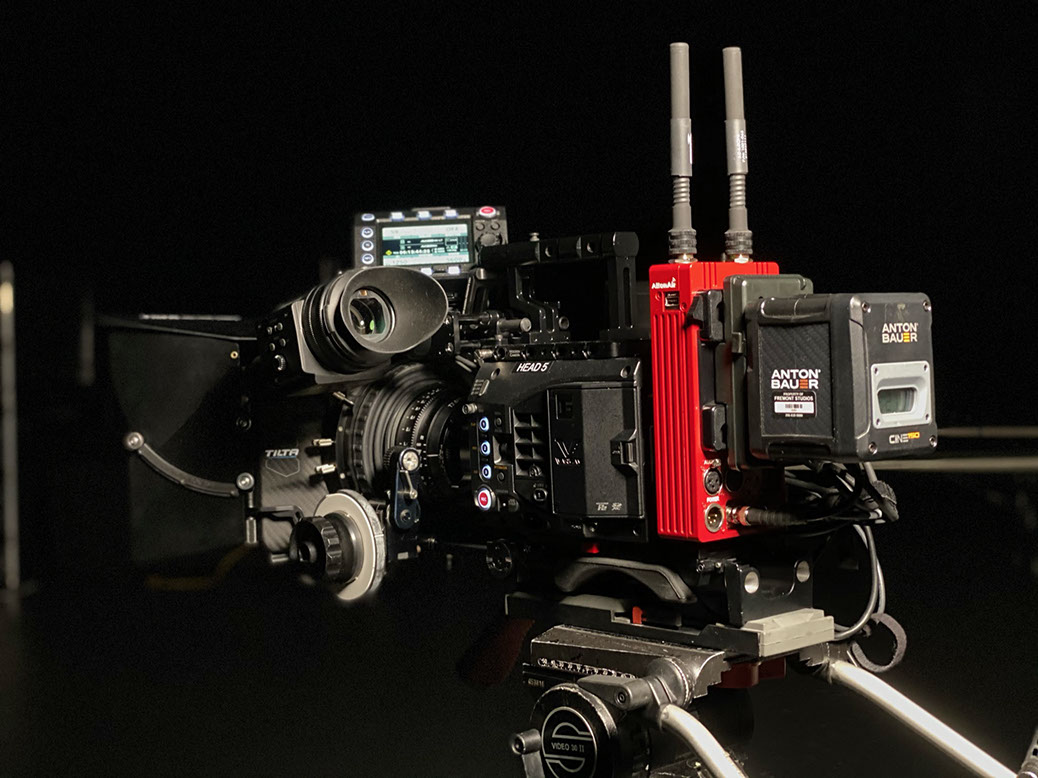 Wireless live video, sound and camera color mixing system.

Microwave IP based Iris control, color mixing, and tally.

World's only wireless broadcast system with 7 msec sub frame delay.
FCE (Fiber Coverage Antenna Extender) (1 zone)

Unit caries 1,000 ft. of antenna linked tactical fiber cable.

Transmits outdoor line-of-site up to 2 miles per zone.
Microwave - operates in 5GHz range - no FCC license required.
_______________________________________________
LIVE COLOR GRADING
​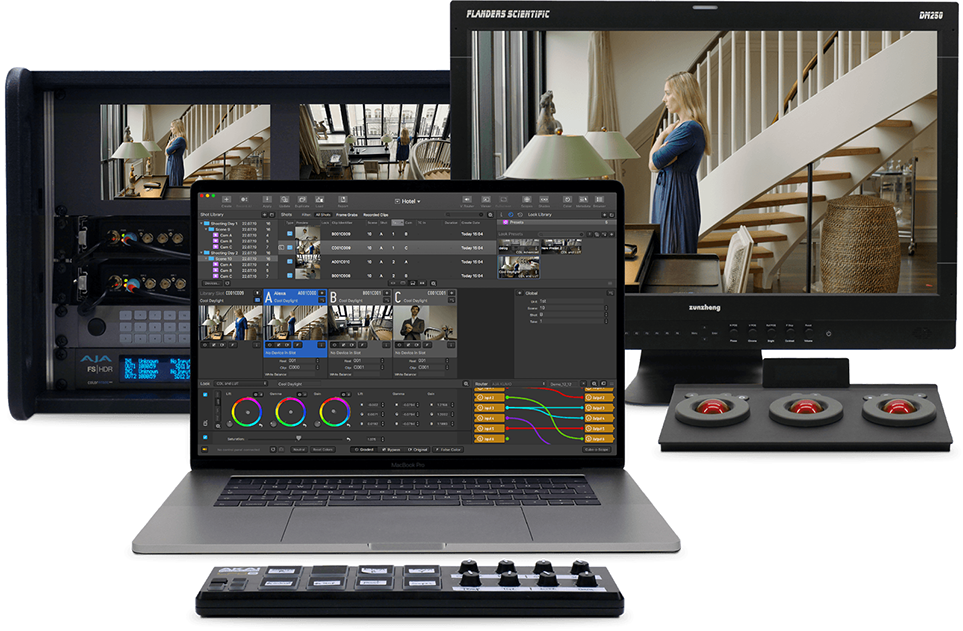 WONDERLOOKPRO OR LIVEGRADE STUDIO
STATE-OF-THE-ART DIGITAL IMAGING SYSTEMS.
Digital Imaging Systems provide productions with advanced grading functionalities, customizable control features, and powerful automation, that are specifically tailored to multi-camera productions.
Varicam 4K V-Log colorspace workflow
Expansive color gamut, V-Gamut, has a wider color gamut than that of film and exceeds BT2020 color space required for HDR content delivery.
____________________________________________
VIDEO MONITORING
STUDIO / STAGE MANAGER FLOOR MONITOR
CONTROL CONSOLE DOG HOUSE

16 Marshall 5" Source Reference Monitors.
SONY BROADCAST MASTER MONITOR A170 v.2.0 17" 4K OLED.

REC: 709
Supports ITU-R BT.2020 color space.
DCI-P3 and S-GAMUT/S-GAMUT3/S-GAMUT3.cine settings, with proper EOTFs 2.6 gamma, V-LOG
Router Panel Switchable.
Marshall 17" LED

REC: 709 color space.
Reference Monitor Grade.
Router Panel Switchable or LD follow.
WAVEFORM / VECTORSCOPE - Omnitek Ultra XR
​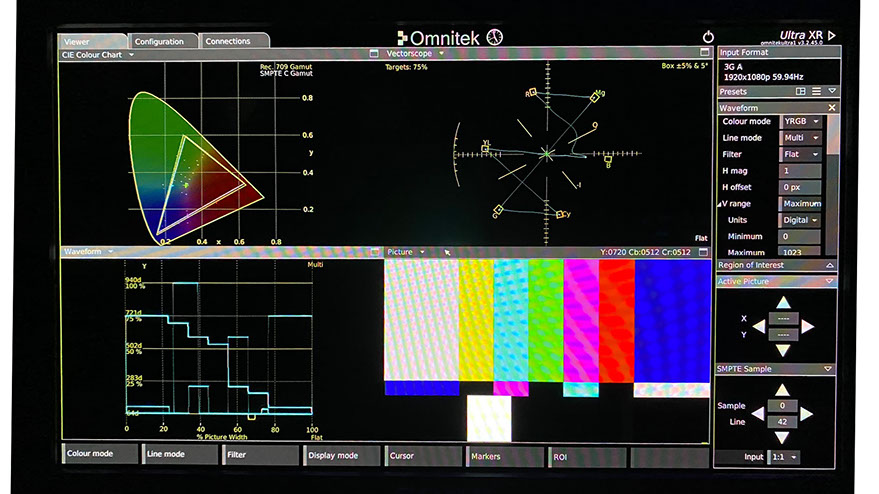 ENGINEERING RACK

Marshall 17" Engineering.

(Hard Patch and Routable)
Wireless 3G Video Monitoring Transport
Teradeck 3000XT. (2500 ft. range)
Fiber 3G Video Monitoring Transport
3 - Multi Dyne T/R rattler sets for monitor video transport.
Unit carries 4,000 ft. of single pair ST fiber.
Teleprompter (s) (In studio use only.)
3 - SDI 17" large monitor teleprompter's are available mounded on Vinten Air-Peds.
_______________________________________________
BATTERY POWER
Battery/Electric inverter system is constructed within the sub floor frame of unit A. Is intended for backup power with seamless auto/switch, at show power loss, maintaining up to 14 hours of insured power. When operating on battery, HVAC circuits are not supplied, B unit generator would be implemented:
AC/DC power supply is an AIMS Power

6000 Watt Pure Sine

Inverter/Charger, operating at 240Vac or 24Vdc input, with 10msec transfer time, delivering 120/240Vac split phase, 30ah x 2 = 60ah output.
BATTERY DESIGN
THE MATH
Battery power is supplied by twelve 6 Volt Deep Cycle maintenance free batteries.
Battery capacity rating is 220ah each.
The 12 batteries are cabled in series; in groups of 4, increasing the voltage, creating three 24Vdc 220ah quad cell banks. Tying the 3 banks together in parallel manufactures one 24Vdc 660ah battery array.
Dividing the normal technical equipment metered AC load of 24ah into the 660ah battery array = 27.5 hours of 24Vdc capacity.
Calculating; (for battery life maintenance), a necessary depth of discharge safety margin of 50%, allowing usage of a "soft" 13.75 or "14 hours" of technical equipment DC/AC operation.
Formula: 660ah/24ah=27.5h/2dod = 13.75 hours.
​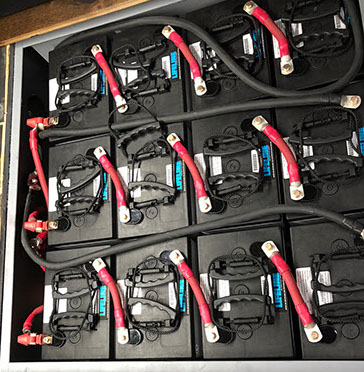 ____________________________________________
Robotics, Pan Heads, Studio Air Peds and Stuff
1 - Vinten Vector 70 Panhead
1 - Sachtler Dutch Roll Head
2 - Sachtler Cine 100 Panhead Mitchell Mount
2 - Sachtler Cine 75 Panheads 100mm Ball Mount
​
ADDITIONAL SPECIALIZED
CAMERA MOVEMENT SUB-CONTRACTOR LINKS
​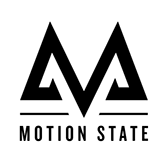 JONAS JENSEN STUDIOS INC.
DBA FREMONT STUDIOS
Fremont Studios, Panasonic Varicam LT CineLive Mobile Unit is based in Seattle, is available for studio, theatre and concert style entertainment production throughout the US. Besides Fremont staff the unit is generally packaged as needed with A level veteran crew located from around the country via our 40 + years accumulation of national contacts, agents and friends.
Units are operated and air traveled with up to 4 staff engineers:
EIC (Video Engineer in Charge)
EIC (Sound Engineer in Charge)
MASTER VC (Video Colorest)

works as Colorest/Shader
Recorder Operator
(Does not include Media Management)
FIRST AC - (Camera Engineer)

works as Focus Puller
Camera and Lens builder,
Wireless Camera Systems
Unit travel is based of $1.25 per mile. Plus driver hotel & food expenses.
Fremont Studios staff also provides lighting design and equipment for entertainment production of most any size venue, studio, theater or amphitheater.
TO START COMMUNICATIONS
​Check Availability Schedule a Meeting
A TINY BIT OF HIDDEN HISTORY
​

PANASONIC PROGRESSIVE HD - UNIT 1
1999 - 2019
This was the first Digital Progressive 60fps (59.97) 720 HDTV Mobile Production Unit in the world with an estimated street value of $7,000,000 at that time. It was built by ABC Television and Panasonic as a marketing tool and "presented to the world" the first High Definition broadcastings, (with 6 prototype Panasonic cameras and Fujinon's first HD Lenses), of Monday Night Football and Super Bowl XXXIV in Atlanta, GA., 1999-2000.
Afterward the unit was put up for sale and purchased by Ackerly Communications of Seattle, soon to become Clear Channel in 2003. Supported by Panasonic the prototype 720P cameras were replaced with 720P Ikegami's. Fijinon HD lensing remained the same.
Under the name of Progressive HD Mobile Productions, it was managed and operated coast to coast in years 2000 - 2004 by Jonas Jensen Studios, (today dba Fremont Studios), introducing live multi-camera Progressive frame rate HD pictures to the National Entertainment Filming Industry.
Ahead of its time for multi-camera, broadcasters unaware, in late 2004, it was then again sold, changed to 1080i cameras, and absorbed back into a National Sports Broadcast Unit where it remained for the rest of it's carrier. NEP retired it from their U.S. National Sports truck fleet in 2019.
FYI - Red Digital Cinema Company was founded in 2005 establishing a new industry standard of progressive scan, variable frame rate, single camera cinema production.