STANDARD EVENT LIGHTING PACKAGE
Stage A lighting control: Grand MA2 Full Size
Stage B lighting control: High End Systems Full Boar/Road Hog III
Stage A - 96 - 2.5k/6k Channel LMI Dimmer
Stage B - 48 - 2.5k/6k Channel LMI Dimmer
​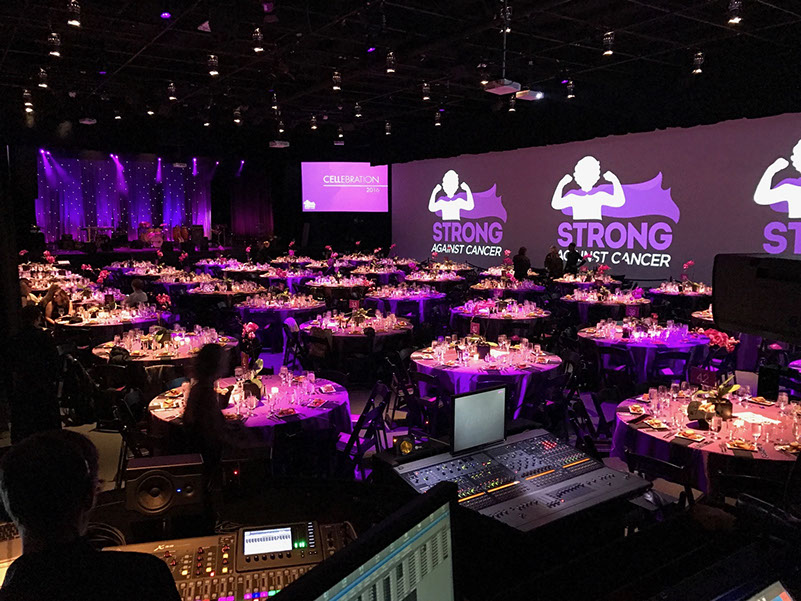 Both stages A & B are outfitted with overall "Show lighting".
Tungsten down light is 3200 K balanced.
70 Par 56 300w centered down on every dining table making every table, "food photo perfect".
50 Par 64 500w lights are distributed evenly in rows.

10ft centers (approximately), allowing specialized focusing as needed.
In addition both Soundstages have
overhead robotic LED color wash lights.
Stage A
Stage B

30 Jr. Pro II (smaller version of Spark 7)
​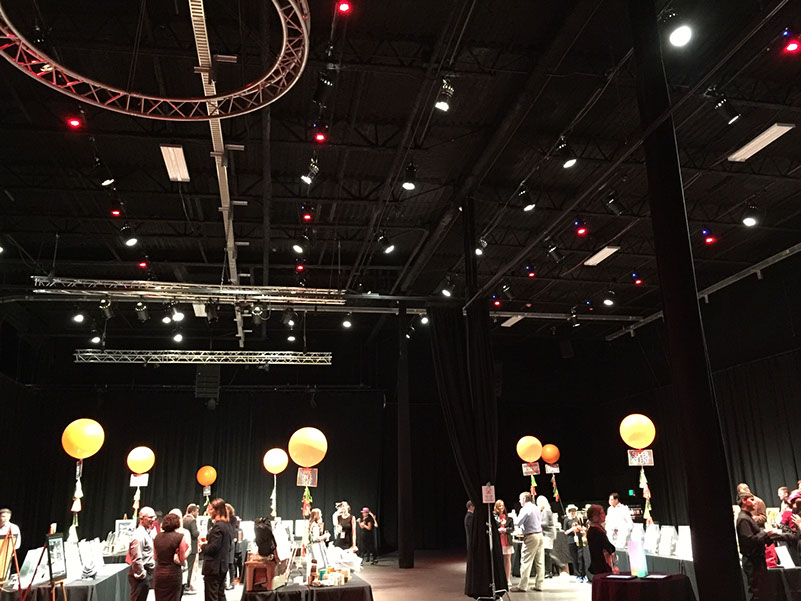 TO START COMMUNICATIONS
​Check Availability Schedule a Meeting
First check on availability, once your date is known to be available, setup a tour, during your tour appointment we'll walk you through the facility, explain the soundstage event package design and operation, then shortly afterwards provide you a quote and floor plan based on your needs and requests.