Live Media Broadcasting - Commercial Production - Audience Rated
​STUDIO CAMERAS STAGE B AVAILABILITY
SOME WEEK-LONG DATES are available
__________________________________________________________________
PHOTOS ARE IN COLOR
​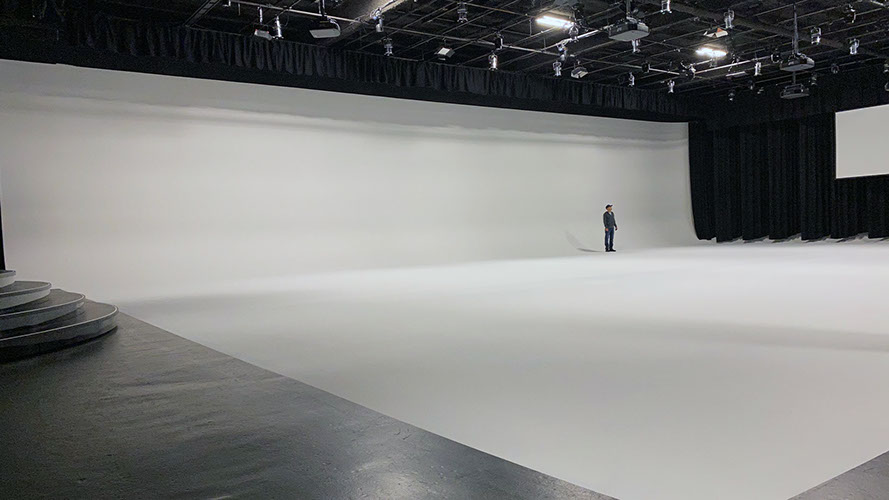 Looking SW
​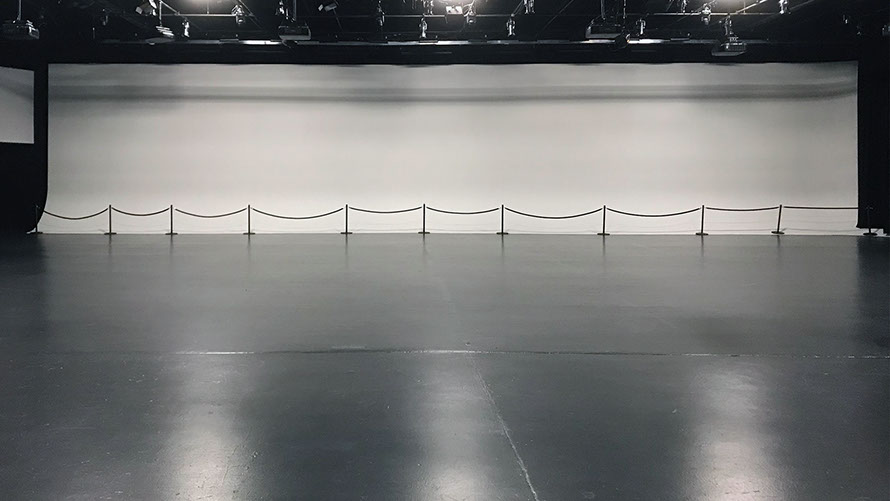 Looking South
​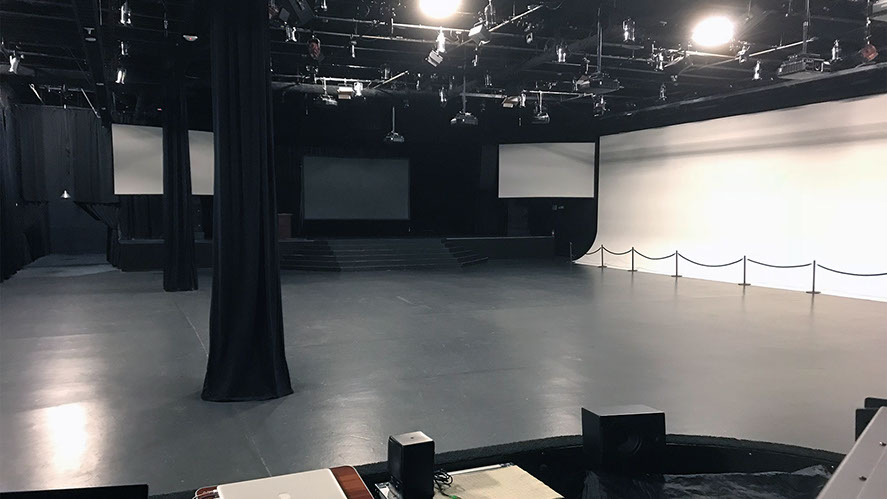 Looking SE
​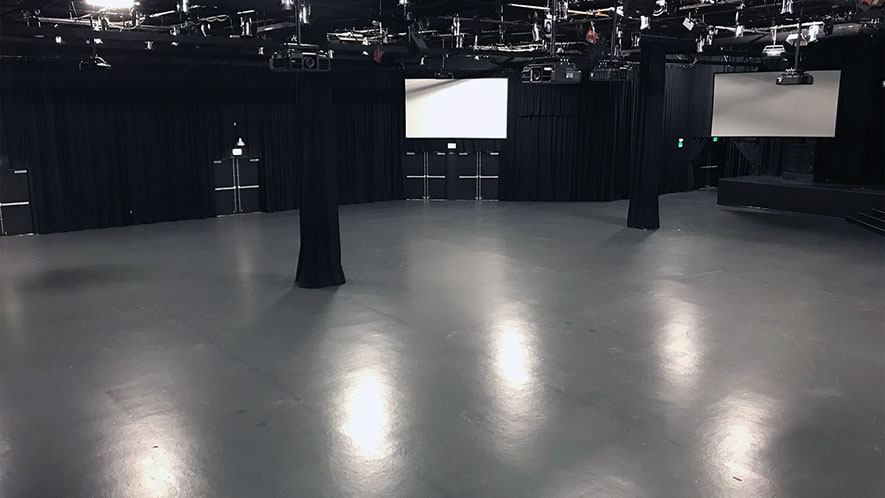 Looking NE
​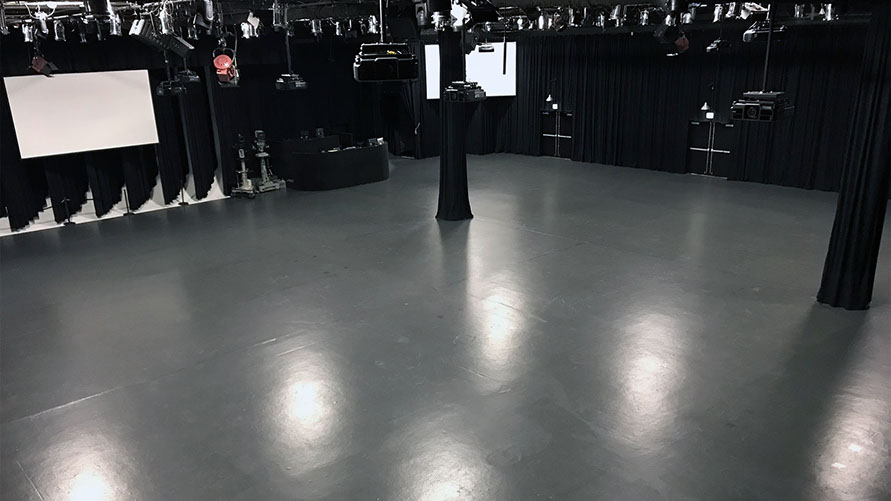 Looking NW
Facility requires a staff stage manager during occupancy.
All overhead rigging is performed by fremont studios staff
unless approved by stage management.
TOTAL ROOM SIZE 12,800 SF.
Floor area is approximately 100' x 100' = 10,000 SF.
Concrete floor. (Gray is the standard color)
Paintable (Cost - To and back to Gray)
Open flame rated.
Occupancy rated at 1900
Truck and Auto accessible.
Lighting grid at 20' high.
5' x 8' grid pattern.
Mostly powered.
​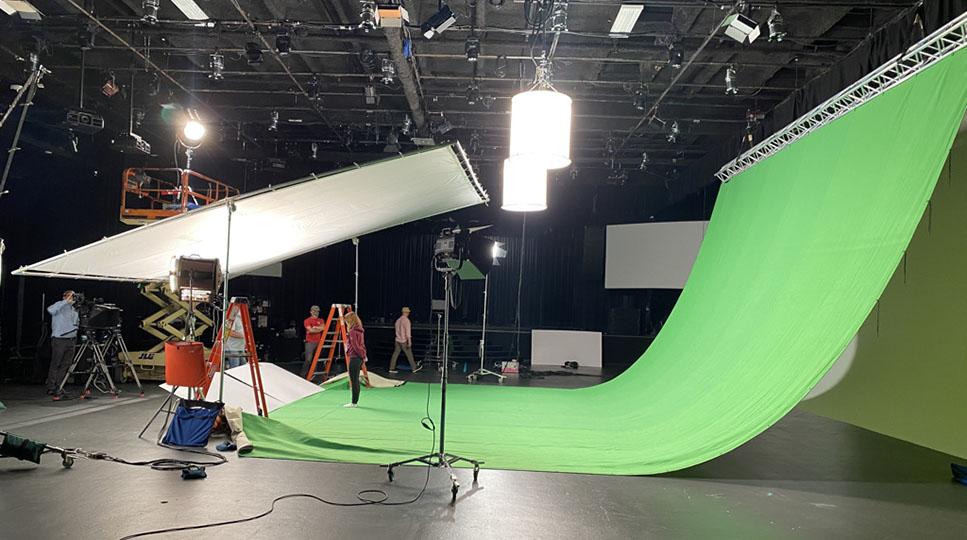 Rigging grid at 24' high.
Approximately 650 lbs per point on a 20' spread.
Pick Points are mostly unlimited, adjustable throughout stage.
Square steel tubing 2.5" x 2.5".
Cyclorama " Cyc"
100' x 55' x 20' high to lighting grid.
Two-wall - 5' wood floor cove - 8' corner turn.
Cyc has 4 edge blended projectors on (south) large wall.
Removable black sound baffling drapes on west side. (used for acoustic sound trap)
16 (15 ch.) LED colorblinder 150w RGB units for DMX color-wash on all of Cyc.
Approximately 70ft wide, including wings, x 40ft deep x 42" raised deck = 2,800 SF.
All framed with removable soft goods, 18' Trim. (Drapery all black)

Austrian Main Drape
Motorized

13 DMX controlled motors allowing non-uniform pulls.

Black Sateen Fabric
Black Out (non see through)
LED Color Wash
​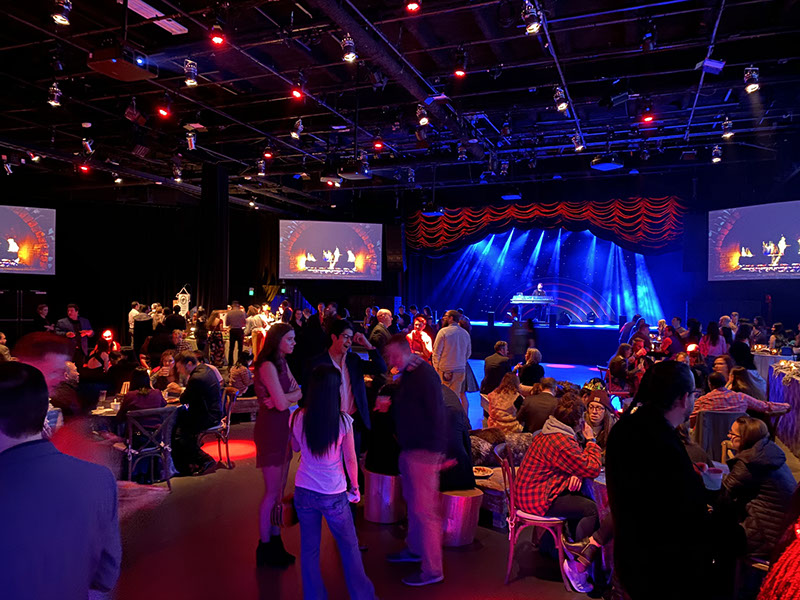 ​
Stage Platform Circular Stairs
Standard location - down stage center - studio floor
Removable
Step Lighting - LED DMX Controled
​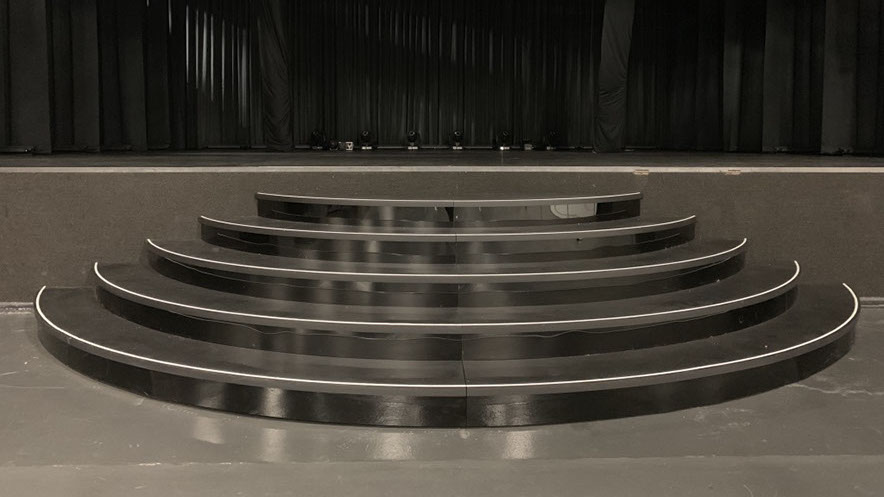 Laser Projection Background
​

​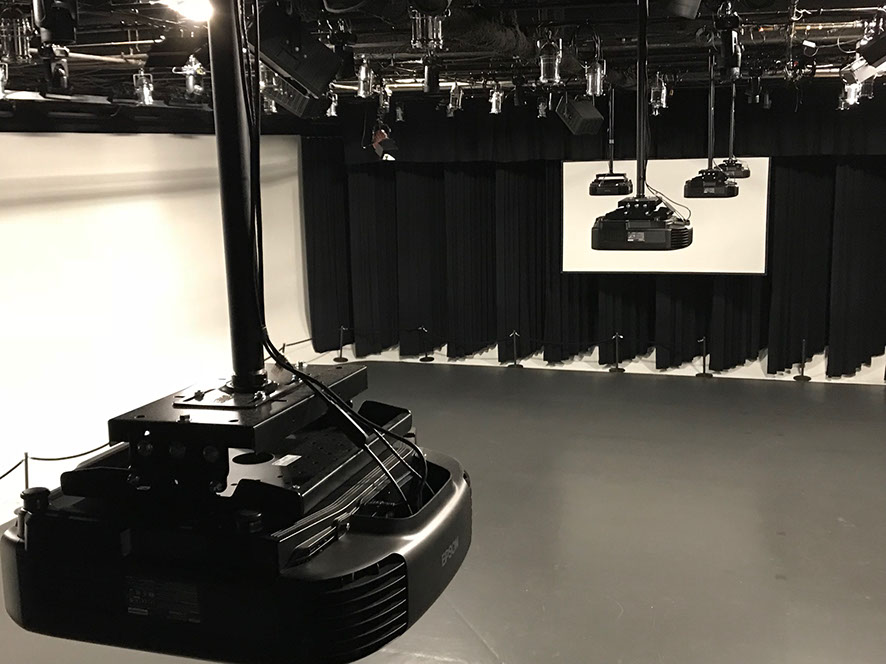 10 - EPSON Pro large venue laser 1405u 8000/8000 projectors
Displaying cinema quality imagery.
Installed, Non-Removable from grid location.
Studio is also equipped with six 16 x 9 screens.

5-14' x 8'.
1-16'x9' for platform stage location.
Ideal for production playback and client, audience monitoring.
Please supply a list of your requirements for a package quote.
All installed production lighting, sound, and projection equipment is not removable.
THIRD PARTY sub-contracted lighting and grip equipment is allowed, only on a very limited bases, for media (Film Style) production per Fremont Studios approval.
​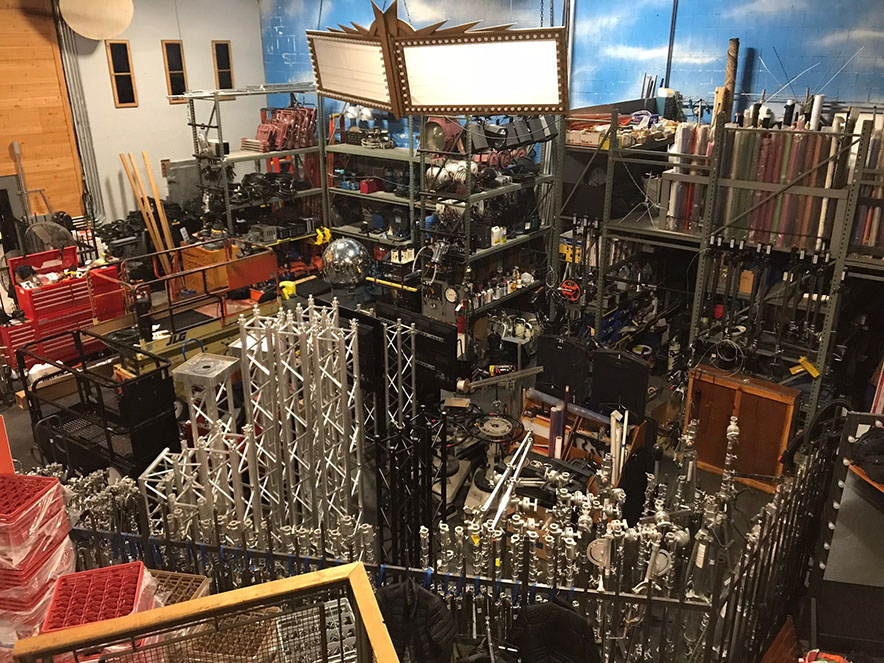 Lighting/Show power 3,600 amps facility wide.
Stage A is supplied with four 200 amp 3 phase 220 volt cam lock disconnect panels.

2,400 amps

Two on stage platform, stage left and right, two at FOH booth.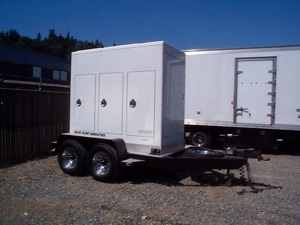 Additional 1400amp/466amps per leg, portable tow generator available as needed or for backup. (Show power only)
Full HVAC
Completely silent for recording
Full air exchange every 11 minutes.
Elevated performance platform stage.
Approximately 60'w x 40'd x 42"h
Performance platform lighting.
Fixed Steel pipe every 4', proscenium wide, at 18' high from platform floor .
Show trimming at approximately 16'
Performance platform rigging steel 20' high.
Approximately 650 lbs per point on a 20' spread.
Portable staging platforms available.
4x8 sections
2' to 4' elevated.
Sound System: Electro Voice concert line array loudspeakers and sub-woofers.
A smaller grid mounted sound system is available for filming studio announce and playback.
If room layout requires main sound system refocusing Fremont Studios may decide to install a secondary system for the project to meet Fremont Studios and client's standards.
Internet
Bandwidth, dedicated private commercial fiber 1GB
8 access points 15 facility wide.
More bandwidth available per request.

additional 23 private dark fiber lines available on site for longterm project install
Soundstage supports lobby seating and main entrance doors.
Backstage support rooms include "General Village area".
2 private production offices on second floor.
Wardrobe/makeup, and restrooms on main floor.
General pricing is based on overall facility usage and occupancy load.
Three JLG scissors lifts are located on stages.
Exclusive for Fremont Studios staff rigging operations.
Subcontractor set and decor may need to supply there own.
Back Stage - Staging Area "The Village"
Green Rooms, Loading Dock
​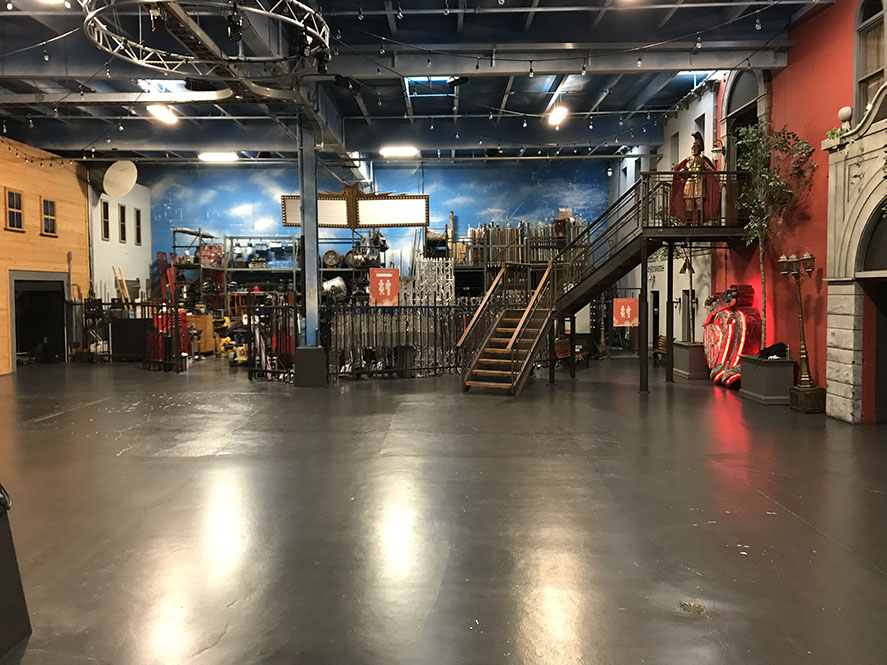 ​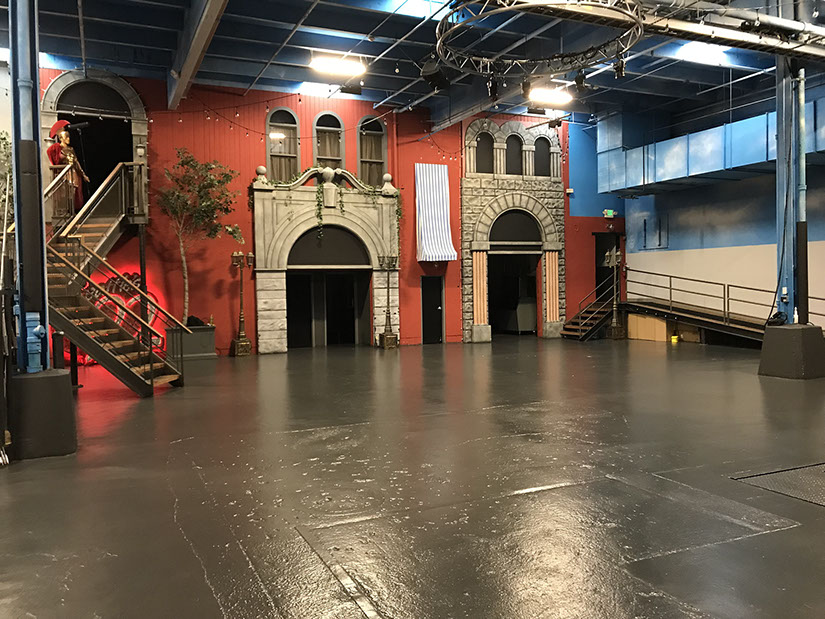 TO START COMMUNICATIONS
​Check Availability Schedule a Meeting
ADDITIONAL SPECIALIZED
CAMERA MOVEMENT SUB-CONTRACTOR LINKS
​